OffIcial emails are branded and trusted
Some Philippine government offices are still using ordinary @yahoo.com or @gmail.com email addresses.  These are free and easy to use. The catch though is that ANYONE else can also do the same.  Anyone else can use @yahoo.com or @gmail.com to claim that they are sending official messages. Your LGU won't have control over this. Hence a lot of LGUs now realize that FREE emails should not be used for official government business.  In addition, using ordinary free emails fail to inspire trust in your official messaging. It is BEST to get your own LGUNAME.gov.ph email domain. You gain better control over all your official messages – and get better BRANDING.
Once you have decided to go this route, BNS has a starter package to get you going. Avail of our introductory package of PHP 188.00 per email per year! (Minimum of 10 emails per LGU domain).
The first step is to register your own LGUName.gov.ph domain. If you haven't done so, we will assist you to get this done. Once your LGUname.gov.ph is registered, we setup your own email server. This server runs both of the popular email protocols like POP3 and IMAP. You can access your hosted email using either Web-based browsers or dedicated email software like Outlook etc.  Your email domain contains lots of added features such as (but not limited to) autoreply /Vacation Forwarding and mailing lists.
And as your needs grow, you can choose the other email packages listed below. These run on Linux OS and you get to manage users and their email boxes on your own with our provided control panel. All of the packages include DNS registration assistance, DNS hosting, email hosting and BNS 24×7 support.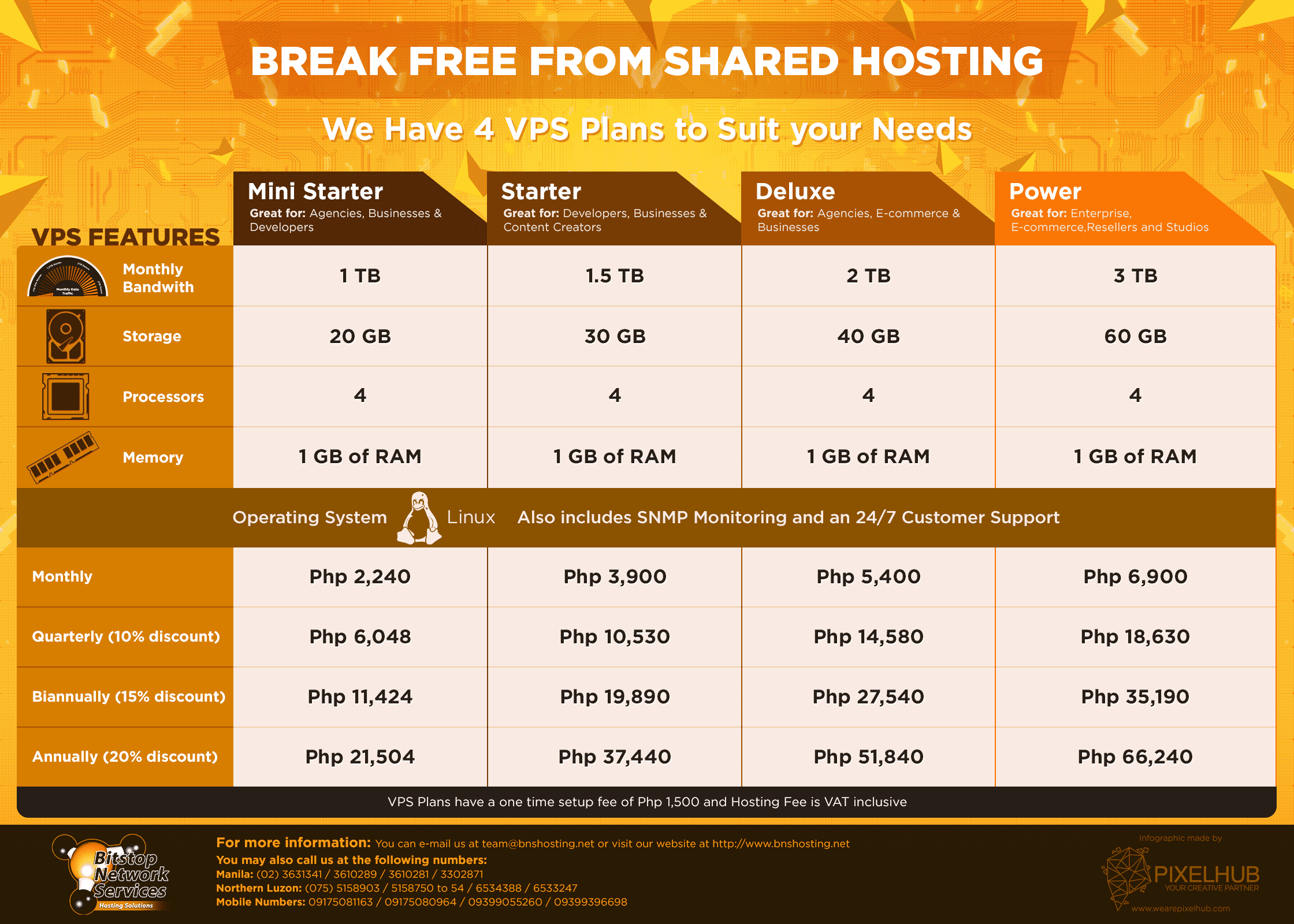 Added Benefits:
24×7 SNMP based monitoring
24×7 Tech Support (chat, phone, email)
IPv4 and IPv6 addressing
DNS registration and hosting