Don't be caught off guard. Always know the limits of your current webserver. Our webserver/app stress testing provides the following outputs:
1. Average Response Times with err rate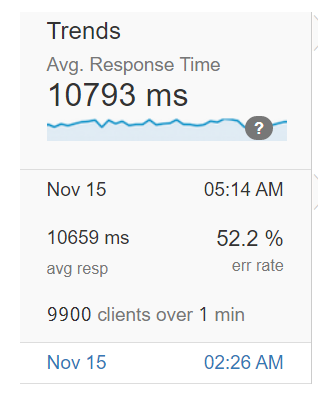 2. Summary Charts of performance showing Response Counts, Bandwidth and Redirects.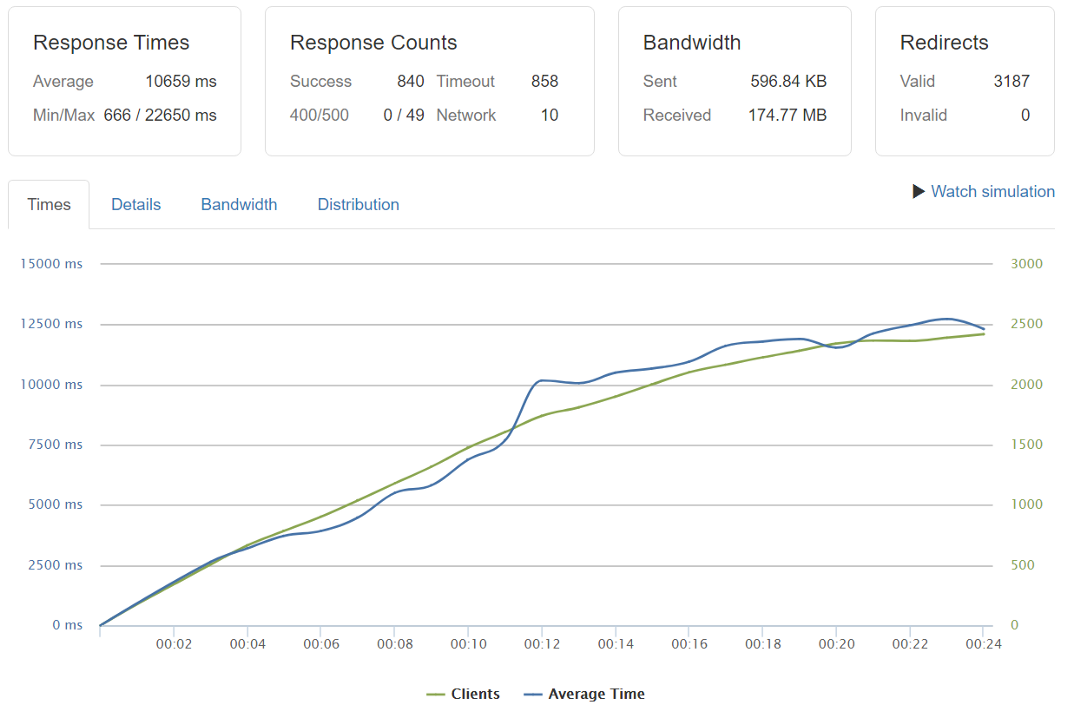 3. Details of the requests, total responses, success, 400 errors, 500 errors, timeouts and network errors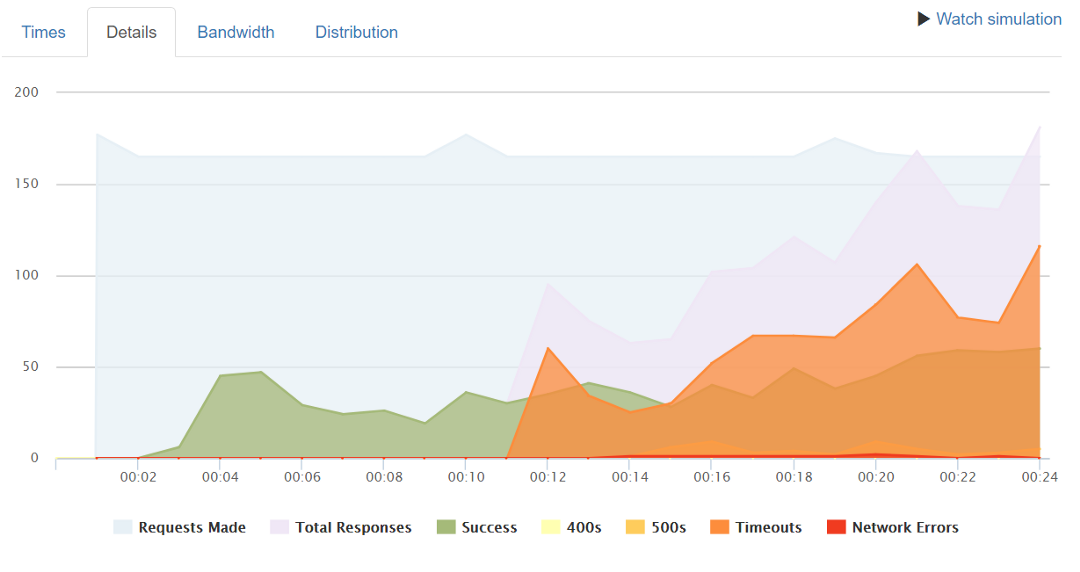 We will test by simulating 9900 users visiting your website in 1 minute.
Regular Fee: 2,500.00
Special discount for BNS hosted clients: 45%